Start your Diwali Shopping Spree with a sparkling offer !!!
Healthy Diwali Sale !!! Illuminate Your Kitchen with TRILONIUM- Buy 3, Get 1 FREE! Use coupon code - BUY3GET1
Shop Now
Start your Diwali Shopping spree with Sparkling Savings!
Embrace Healthy Cooking with Trilonium: Triple the Flavor, Triple the Savings
How to avail this limited time deal ?
Add any 4 products to your to your cart.
On the checkout page use coupon code "BUY3GET1"
The lowest priced product will be free.
Welcome to the world of Healthy Cooking !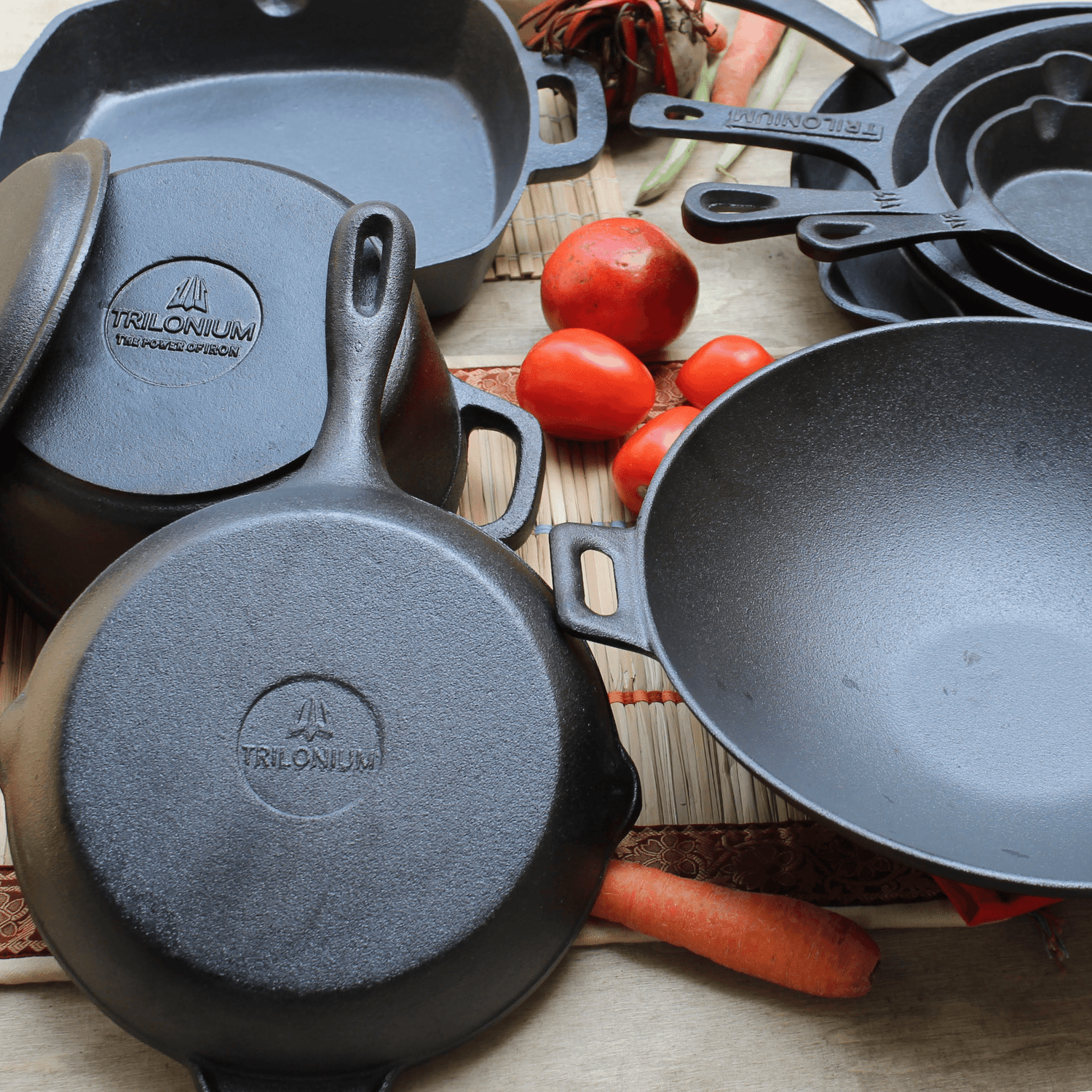 Why TRILONIUM ?
You're gonna realise that we're the wisest choice for your kitchen.
1. 100% Natural.
2. Food tastes great when cooked in TRILONIUM
3. We use a proprietary mixture of 100% Natural Oils to season our cookware. We call it TilCrust™. We do not use any chemicals.
4. Our direct association with Foundries, unique patented designs, our mettle and experience in the cookware industry differentiates our products from competition.
5. Cooking in Trilonium's all Natural cookware enriches and fortifies your food with the goodness of IRON. Which in turn gives your immunity a BOOST.
6. We use FG200 grade of Solid Cast-Iron. We guarantee that our cookware will last you for a lifetime.